I.M.GRASSI 720MKII flute open
I.M.GRASSI 720MKII flute open

I.M.GRASSI 720MKII flute open
MPC 1990 kn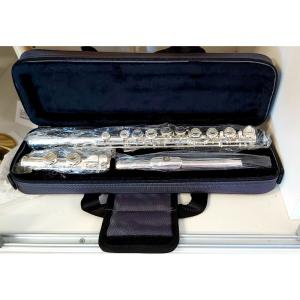 Ida Maria GRASSI 720 MK II (open) C flauta. Talijanski dizajn i dugogodišnja kvaliteta Ida Maria Grassi poizvoda, garancija su da nećete pogriješiti kupite li ovaj Grassi model flaute.Kofer UKLJUČEN!
Tehničke karakteristike Ida Maria GRASSI 720MKII flaute:
Open holes flute in C
with split E key mechanism
headjoint: copper nichel,silver plated
body:copper nichel,silver plated
key type: German
G keys: offset
with deluxe foam.